your one-stop certification solution!
KCs Ex Certification for Explosion-Proof Electrical Components in Korea
KCs certification is a mandatory product approval for explosion-proof electrical components in Korea. To distinguish it from the KCs certification for machinery and personal protective equipment, it is often referred to as KCs Ex certification. KCs Ex certification is implemented by the Korea Occupational Safety and Health Agency (KOSHA) based on the Occupational Health and Safety Act.
In Korea, equipment or machinery used in areas characterized by explosion hazard may only be put into operation with valid KCs Ex certifications for its electrical components. KOSHA regulations also cover the safety approval of entire machines in addition to KCs Ex certification of electrical components. Valid KCs Ex registrations of the assembled ex-proof electrical components are a crucial part to obtain the KCs certification for a fully assembled machine. It important to note that the KCs Ex registration for individual electrical components cannot be conducted by the manufacturer of a complete machine. They must be completed by the manufacturers of each of the individual electrical ex-proof components.
In Korea, explosion-proof registrations have been required since 1992. Besides KOSHA, there are two other authorities that are allowed to issue KCs certificates for Ex components: KGS (Korea Gas Safety Corporation) and KTL (Korea Testing Laboratory).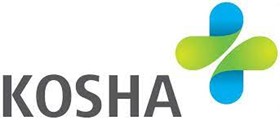 If there is a single import of a maximum number of 10 identical pieces, there is the option of conducting an import certification for this type of shipment. Even though the importer is the applicant, active participation of the manufacturers of the electrical Ex components is essential for the success of this type of certification.
Which products require KCs Ex registration?
In general, all explosion-proof electrical components that fall under the following international Ex standards must be considered for KCs Ex certification:
| | |
| --- | --- |
| Ex-Type | IEC Standard Reference |
| (General requirements) | IEC 60079-0 |
| Flameproof enclosures "d" | IEC 60079-1 |
| Pressurized enclosure "p" | IEC 60079-2 |
| Increased safety "e" | IEC 60079-7 |
| Liquid immersion "o" | IEC 60079-6 |
| Intrinsic safety "i" | IEC 60079-11 |
| Type of protection "n" | IEC 60079-15 |
| Encapsulation "m" | IEC 60079-18 |
| Sandkapselung "q" | IEC 60079-5 |
| Protection by enclosures "tD" | IEC 60079-31 |
KCs Certification Process
Submission & review of the application
Issuance of certificate and marking
After receiving KCs Ex certification, regular inspections are usually required every two years to ensure that the certified product is continuously manufactured in accordance to the relevant standards.
If a manufacturer has a valid IECEx certification for their product, the certification process of obtaining a Korean Explosion-Proof Certificate may be simplified. All IECEx documentation needs to be reviewed by the Korean authorities for this process. With the IECEx documentation, additional product testing and the initial KCs factory inspection may be waived and replaced by existing ExTRs and the IECEx QAR. However, this does not mean that IECEx certificates can be simply transferred to new KCs Ex certificates. Even minor differences between the products, such as varying product dimensions which do not directly affect explosion protection properties, may result in the need to apply for separate certificates for certain product categories. Therefore, it is strongly recommended to evaluate any differences individually in advance to an application to avoid any delays and/or additional costs during the actual certification process. It is important to know that despite existing IECEx certifications, separate factory inspections conducted by the Korean authority must be passed in subsequent years in order to maintain the validity of the certificates.
An alternative to the KCs Ex manufacturer certification is "KCs Import Certification", which may be possible for small quantities of explosion-proof components imported to Korea. The KCs Import Certification allows a maximum of ten identical explosion-proof components to be imported with one certificate. The application for KCs Import Certification requires close cooperation of the importer and the manufacturer, and mainly consists of the submission of certain specific documents. When applying for KCs Import Certification based on a valid IECEx certificate, no product testing or factory inspection is will be necessary. However, the application can only be submitted after the goods have been imported to Korea, which may pose some risk.
KCs Marking of explosion proof products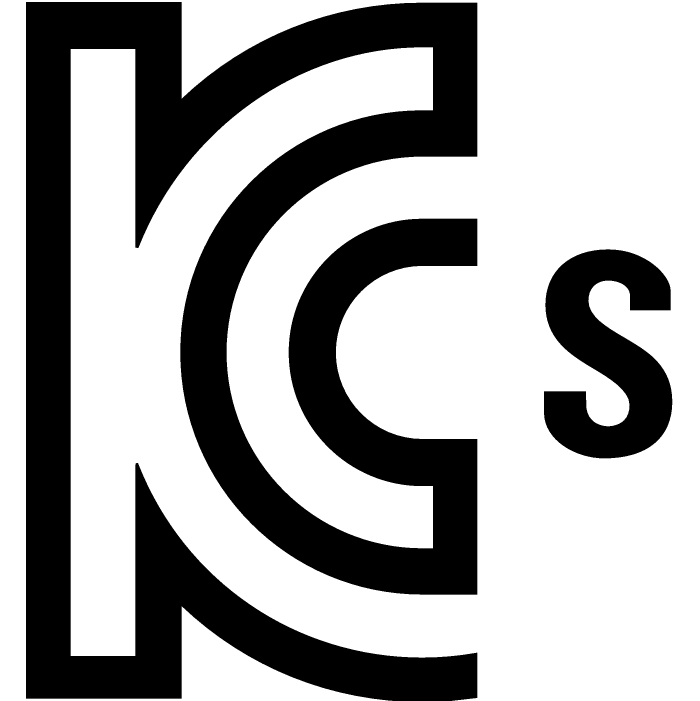 After receiving the KCs Ex certification, products must be marked with the KCs logo and additional information.
For products that already have various international approvals and where nameplate space is limited, adding the required labeling information for KC certification can be an additional challenge.
MPR Services
Your One-Stop Certification Solution.
Our complete package for product certifications for Korea.
Clarification of the certification requirements of your products
Personal consultant for all questions regarding KCs Ex
Application preparation and communication with the authorities
Preparation and support of the audit for your KCs Ex certification
Arrangement of necessary product tests in Korea
Consultation for the marking of your products
Organisation of the follow-up certification
Information about product-specific regulatory changes
Contact Us!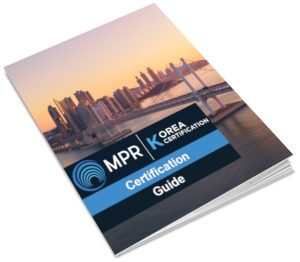 MPR Korea Certification – expert consulting and implementation of certification projects worldwide.
KCs Ex Certification Overview
| | | |
| --- | --- | --- |
| | KCs Ex Manufacturer Certification | KCs Ex Import Certification |
| Validity of certificates | Depending on regular follow-up audits | For one-time import only |
| Certification period | 4-5 months (if all of the required documents are available) | 2-3 months (if all of the required documents are available) |
| Marking | Products must be marked with the KCs logo, Ex information and manufacturer details | Products must be marked with the KCs logo, Ex information and manufacturer details |
| Tests required? | Yes, but can be skipped if an IECEx certification is available. Requires review of the IECEx documentation. | Yes, but can be skipped if an IECEx certification is available. Requires review of the IECEx documentation. |
| Factory audit required? | Yes, but the initial audit can be skipped in case of a valid IECEx certification | No |
| Follow-Up process | Regular follow-up audits required | N/A |
KCs Ex Certification FAQ
How do I know if my product needs KCs Ex certification?
Typically, all electrical Ex components are relevant for KC Ex certification and should be checked for certification requirements. We are happy to provide support here.
How long does the KCs Ex certification procedure take?
The procedure for a manufacturer certification usually takes about 4 to 5 months after application with if there is an existing IECEx certification.
How do I need to mark my products after certification?
Products must be marked with the KCs logo, specific Ex-related information, as well as certain manufacturer- and product-specific details.
Are there any differences between KCs Ex certification and IECEx?
Although an existing IECEx certification can simplify the process of KCs Ex certification (especially in terms of skipping product testing in Korea), KCs Ex is not as simple as just converting the IECEx to KCs Ex. It is not sufficient to only submit ExTRs for the application process, instead the Korean authority will review all IECEx documentation referenced in the existing test reports and compares it to Korean regulations. Even though these are mainly based on IECEx, there may be differences that will be thoroughly evaluated.
An important difference between IECEx and KCs Ex are the unit classification criteria. These are much more restrictive in Korea, which often makes the process more complicated and the KCs Ex approval more expensive.
Another difference from IECEx certification is that separate applications must be submitted for gas and dust. Once approved, the authority issues two certificates, whereas under IECEx everything can be combined on one certificate.
The application requires the submission of a manual in the Korean language and a drawing of the marking proposal to comply with Korean requirements.
Which certification authorities are approved for KCs Ex registration?
The main certification authorities accredited for KCs Ex registration and permitted to conduct product tests and audits and issue certificates are:
Is ATEX recognized for the KCs Ex approval?
ATEX is not recognized for the KCs Ex manufacturer certification but may be used for import certifications under certain conditions. It primarily depends on the institution that issued the ATEX certificates, which needs to have a Memorandum of Understanding (MOU) with the Korean authorities. Provided that the ATEX documentation is accepted, product testing may be avoided.
KCs Ex Certification Video
Please enable cookies to enable embedded YouTube videos. For privacy-related details on data exchange through use of the videos as well as changeable cookie settings, please see the privacy policy page.